Another empty arena. Another COVID-affected opponent. A fully healthy Toronto Raptors! Heyyy not all's bad in the universe. Don't worry…[knocks on wood-looking linoleum]
How nice is it to see THE Toronto Raptors play NBA basketball again?
Do you know how many possessions our Fenomenal Four have played together this year?
131 –  bout a game's worth.
It's the COVID era of basketball. Consider ourselves lucky to even field an NBA roster. Toronto's had to utilize hardship-contract players more than most:
Minutes for players on hardship contracts this season by team: pic.twitter.com/wWkdgBpEEE
— Kevin Pelton (@kpelton) December 30, 2021

Still, you saw against New York what we've missed out on. I know it was an ailing, undermanned, Knicks team, but we experienced for the first time the Masaiception begat.
Arms and legs everywhere. Blocks, lobs, strips, interceptions, fastbreaks. CHAOS.
Raptors' PG-less lineup: Barnes, Mykhailiuk, Anunoby, Boucher, Achiuwa. Listed heights: 6-9, 6-7, 6-7, 6-9, 6-8.
— Josh Lewenberg (@JLew1050) January 2, 2022

#Raptors playing 5 guys between 6'7" and 6'9" with Barnes at the point. Been waiting for this all season.
— Paul Done (@em_pd) January 2, 2022

That's what this has always been about. The trap is the panic. The panic is the trap. Opponents labouring to find an open lane only to be ensnared with limbs. A seemingly open corner shooter choking on his own three-ball. A wide-open lay-up ricocheting off the backboard swatted by a soaring 6'9″ bird of prey. Pressure, pressure, pressure.
It's great. It's also why I shooey trade ideas.
Give me 10 full roster games. Nay, 20!
Pascal's hitting his stride (I'll have an article out in a few hours on that!). Freddy's an All-Star. Scottie's ROY. OG's a mean mother-shut-your-mouth.
When I think OG and SB, I think pic.twitter.com/EplcNViE3p
— The Gentle Watch (@AdonMoss) January 2, 2022

Let's rolllllll.
I'm not about to feel bad that the Raptors are winning games against depleted rosters. Not now. Nope. Sorry. Not after 18 months of enduring that ourselves.
So, c'mon on down Austin…San Antonio Spurs.
The real loss is Dejounte Murray. You wanna talk Masai fantasy. Murray's longer than a winter day in December and playing at an All-Star level. He's unavailable, so whatever.
The Spurs, generally, are similar to the Raptors: they're young, but not interested nor justified in basement-dwelling. Murray, Jakob – our sweet lovely Jakob – Pöltl, Lonnie Walker, Keldon Johnson, Derrick White. These guys are several years in now. Pop's still at the helm. There's no rebuild; there's build-up; there's build around; no rebuild.
I mean, I'd argue this team is in need of a tear-down, myself. Derrick White can get you a 1st. Start anew with Jakky, Dejounte, Devin Vassel, Josh Primo and KJ. Solid core. It could happen. It's not going to happen.
So, as the story goes, the Spurs will continue to compete. They're 11th in the West and on a 3-game losing streak – but they are only 5 games out of 8th. To the bitter end, mateys, say ol' Cap'n Popovich.
The Spur's problem is on defence. They score a lot of points – 5th in the league. Surprise, surprise, they score a league-high 55 points in the paint and score the 2nd least from 3. Problem is they give up a tonne too.
Lucky for Toronto, their defensive strengths and follies align well. The Raps give up the 5th least amount of points in the paint, but stink at defending the 3. Counterpoint: San Antonio gives up very little in transition; Toronto thrives there.
This one's to come down to tempo control and paint dominance.
Though, if Toronto doesn't slap here, I'll be surprised and peeved. I expect great things with our full roster coming into full form.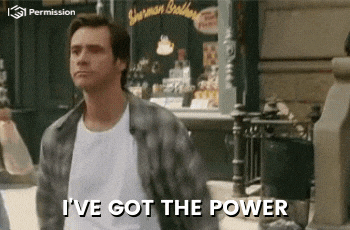 Tip-off: 7pm EST | TV:  SN1, Sportsnet, BSSW | Radio: Sportsnet 590
Dejounte Murray (conditioning), Dougie McD, Lonnie Walker IV (Health and Safety), Devontae Cacok (Health and Safety), and Zach Collins (shoulder) are out. Keita Bates-Diop (hammy) is day-to-day.
PG: Derrick White, Tre Jones
SG: Devin Vassell, Bryn Forbes, Josh Primo
SF: Keldon Johnson, Joe Wieskamp,
PF: Drew Eubanks, Thaddeus Young, Jaylen Morris
C: Jakob Pöltl, Jock Landale
David Johnson (calf) is out. Isaac Bonga (conditioning) is questionable. Goran Dragić is tanning down in Miami eating frijoles and waiting for a buyout.
Slovenia Vice https://t.co/iU59I8Fskv
— The Gentle Watch (@AdonMoss) January 1, 2022

PG: Fred VanVleet, Dalano Banton, Malachi Flynn
SG: Gary Trent Jr, Svi Mykhailiuk
SF: Scottie Barnes, Yuta Watanabe, Justin Champagnie
PF: OG Anunoby, Chris Boucher
C: Pascal Siakam, Khem Birch, Precious Achiuwa
Moneyline: -226
Spread: -5.5
O/U: 217.5
Adon's thoughts: We're live baby. I'm all-in. As for the O/U, 218's a fair bit. In the last 10 games, Spurs are #1 in points and Raps #10.
Picks: Raps/Raps/Over
Bet wisely, friends.
Your email address will not be published.






@ MIL Bucks
vs UTA Jazz
vs NO Pelicans
vs SA Spurs
vs NY Knicks
vs LA Clippers
Raptors Republic is in no way affiliated with the Toronto Raptors except the fact that we love them. Get in touch at [email protected] God bless.